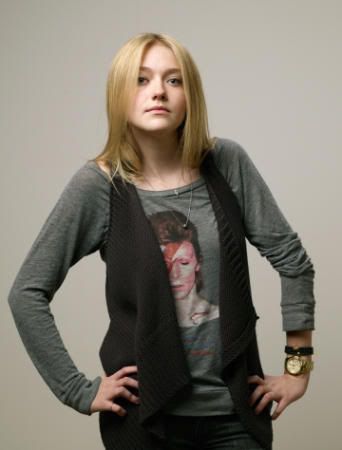 Dakota Fanning has matured before the eyes of watching Paparazzi as has her style.  Now, with Breaking Dawn coming out in a few days she'll be back in the spotlight, and you can snag some of her more famous get-ups for less at Viktor Viktoria and www.viktorviktorashop.com.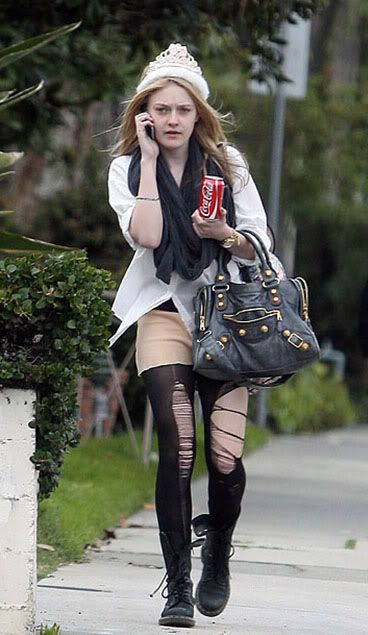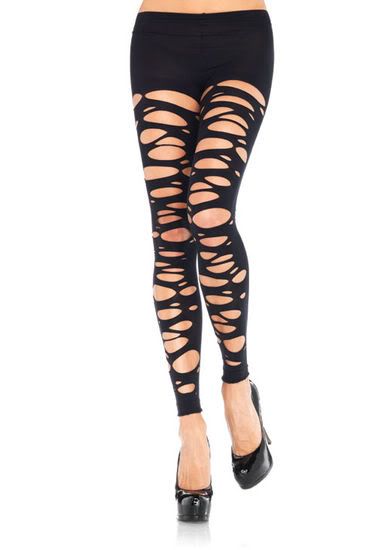 Dakota was seen out and about in Hollywood wearing a pair of ripped up tights under some shorts (she also had on a crown, but you could probably skip that part).  Grab a pair of these Shredded Leggings and maybe even throw on some Sequin Booty Shorts to rock Dakota's style.
Dakota is also a jeans and tees kinda girl, however she doesn't  just wear your everyday kind of jeans.  You can easily nab her style with a pair of Burgundy Brazilian Jeans (these jeans will make your butt look FABULOUS)!  Pair your Burgundy Brazilian Jeans with the great Chaser LA David Bowie Lightning Bolt Tee for a style that even Dakota would be jealous of.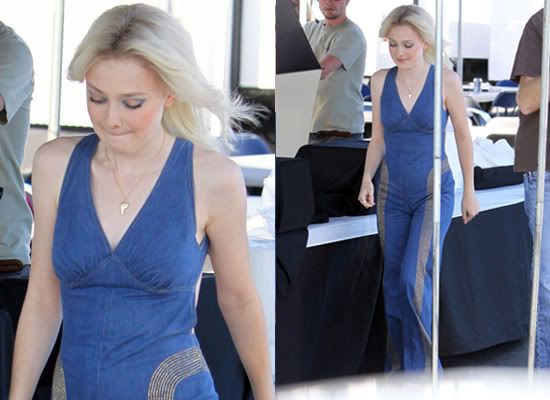 Dakota has also been spotted wearing the on the rise Jumpsuit trend.  Luckily with the rise of this trend you're no longer limited to the 70's Denim Style Jumpsuit (similar to what Dakota happens to be wearing).   There are plenty of options, so be sure to check out the great Zebra Print Foil Jumpsuit, it gives off the 70's vibe without some of the bad seventies style!
With Viktor Viktoria and www.viktorviktoriashop.com, you are able to snag some Celebrity style at a fraction of the cost that they pay.  So shop  www.viktorviktorashop.com to check out the rest of Celebrity style's available.